Your home is your canvas, so of course you want it to look its best! With so many styles out there, though, how do you know which residential painting trends are in and which ones are last season?
Here at Fox Painters we like to keep up on the trends, so that we can ensure the best quality, service, and product. Our team provides services tailored to your needs. Our promise is to ensure that you end up with a paint job that you not only love but that becomes a timeless investment.
If you're not sure about what you're looking for in a paint job, don't worry. Not only do we offer a free consultation, we've also compiled a list of some of the painting trends to look for in 2020. Get inspired, and then give us a call to make your dreams reality.
1. Make it pop
Here's the throwback trend of the decade: accent walls.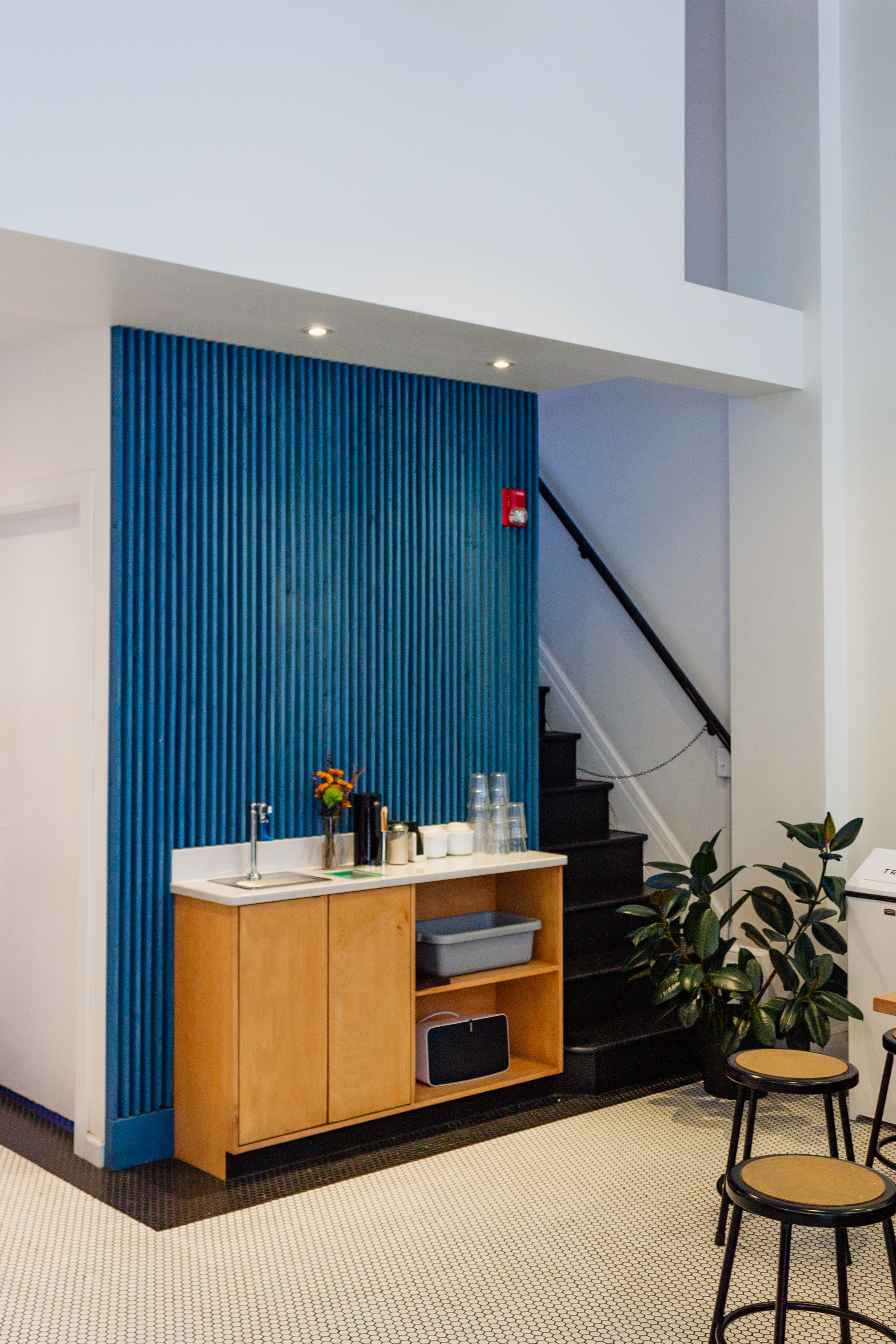 This trend has been on-again, off-again, but you can expect it to get big again during the upcoming years. The key to accent walls is making sure that they have a purpose – use your bold color to highlight a feature of the room. Whether it be a fireplace, window, or even a wall of cabinets, give it its own color to make it stand out.
2. Natural Neutrals
When have neutrals not been a trend, right? Gray, white, and beige are all returning to the neutral parade, but you might be surprised to know that darker colors like black are being welcomed into the neutral family. The same goes for colors like sage green, blush pink, and navy blue. You just can't go wrong with a good neutral.
3. It's all how you frame it
Black window frames have gone in and out of style (right now they're still all the rage) but this trend takes it one step further. Who needs basic black when you have all the colors of the rainbow at your fingertips? Paint your window frames a different color from the rest of the walls and you'll really make them stand out. You'll also give your room a beautiful and refreshing splash of color, so what's not to love?
4. Patterns everywhere
This trend is limited only by your imagination. Less commitment than wallpaper and more freedom, painting patterns onto your walls is starting to gain popularity. Whether your stencil or freehand, your patterned, painted wall will add personality to any room and is sure to wow visitors.
5. Look up
If you want to make a bold color statement, be prepared to look up. The painted ceiling is becoming more and more popular because it is such a fun use of color. Choose a strong color that will compliment your neutrals for a great, put-together look. If you're feeling especially bold, consider doing a pattern up there as well.
6. Open new doors
Yes, we're used to painting our front doors a nice color. Have you ever considered that you might be missing out by not doing the same thing to your interior doors? It's time to give it a try! This trend has been popping up all over the place because it is such a great way to add some color, life, and drama to your home.
Fox Painters Make It Happen
Your house is ready for some revitalization, and what better way to do that than with a pop of color? At Fox Painters we pride ourselves on staying up to date on the latest colors and residential painting trends, so that we can help you find a great look for your home. Give us a call or stop by our website today, and get ready to fall in love with your home all over again.